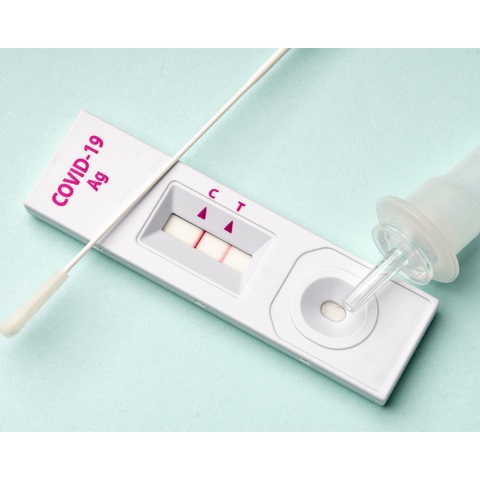 Just tested positive for COVID-19?
DON'T WAIT! Contact your health care provider AS SOON AS YOU TEST POSITIVE for COVID. If you are uninsured/underinsured, or can't reach your provider, you can connect with a FREE health care provider.
COVID telehealth visits and treatments are free for ALL Californians.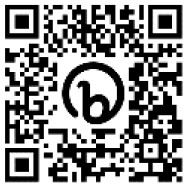 For a no cost appointment:
Call 833-686-5051 (6:00 AM – 3:00 PM EST, 7 days a week)
Make an online appointment at sesamecare.com/covidca or scan this QR code.
Have additional questions? Call our Community Support Line at 510-268-2101.
Contact your health care provider as soon as you test positive to see if you are eligible. Health care providers, please see Alameda County Advisory (March 31, 2022)
Supplies are available for those in high risk categories, even if you have mild or moderate symptoms.
These treatments are available to all regardless of health insurance or immigration status.
The medication is free through the federal government. If there is an administration fee, ask your provider if the federal government or your insurance will cover the cost.
Do you have questions about COVID treatment options? If so, please contact our Community Support Line (510-268-2101 | ncov@acgov.org): English | Spanish | Traditional Chinese
I think I might have COVID-19. What should I do next?
Get tested right away! You can take a home test or get tested at a pharmacy, a healthcare provider's office or
another testing site
. Follow
isolation instructions
until you get your test result. If your test is negative, you can stop isolating. If your negative test was a home antigen test, make sure you follow the instructions in the box. They may recommend that you take a second home antigen test 1-2 days later.
DON'T DELAY: TEST SOON AND TREAT EARLY (cdc.gov)

I have COVID-19 and would like to get treatment. What should I do next?
Find out if treatment is right for you.
Getting treatment for COVID-19 right away reduces the risk of hospitalization and death in high-risk persons
. You can get treatment even if you are vaccinated!
Treatment and Prevention of COVID-19 for Eligible High-Risk Persons
Learn more about treatment options!
ACT FAST! Remember, oral treatment must begin within 5 days of the beginning of symptoms. Treatment given by IV must start within 7 days of symptoms.
There is plenty of treatment medication available. Don't wait to see if you get sicker before getting treated!
OPTION 1: You have a healthcare provider.
Contact your provider right away
and tell them that you tested positive and are interested in treatment. If you are eligible, but unable to get it from your healthcare provider, go to Option 2.
If you tested positive on a home test, take a picture of the test card in case your provider wants to see it. It's OK if your provider wants to give you another test where you get the results right away. A PCR test, which gets sent to a lab, is NOT necessary and can delay treatment!
Your provider might give you a phone, telehealth or in-person appointment to review your symptoms, medical conditions and current medications.
Paxlovid is the preferred treatment for COVID-19. Paxlovid is a combination of two medications that are taken together by mouth once a day for 5 days. Your healthcare provider will tell you if you need to stop taking any of your other medications for a few days in order to take Paxlovid. Make sure to let your provider know about ALL the medications you are taking, even herbal and over-the-counter medications.
You or a family member/friend will need to pick your prescription up at a pharmacy, unless you use a pharmacy that delivers or there is a pharmacy at your provider's office.
Your healthcare provider might suggest a different medication instead of Paxlovid. Some medications need to be given intravenously (IV). Your provider can let you know where to go to get this type of medication.
OPTION 2: You don't have a healthcare provider OR you are unable to get treatment from your provider.
If you have health insurance, you can call the customer service number on the back of your insurance card OR other providers in your health plan to see if there are available appointments.
If you don't have health insurance, visit our Health Insurance webpage today for information about signing up. You can get treatment in the following ways WITHOUT insurance:

Call OptumServe at 1-888-634-1123 (M-F 7am-8pm; Sat & Sun 7am-7pm) or visit https://lhi.care/covidtesting for free services. These sites are also listed on our testing calendar.
Call the ASPR line 1-800-232-0233 or visit https://covid-19-test-to-treat-locator-dhhs.hub.arcgis.com/.

You can get information about sites where you can test and get a prescription.
You can also get a list of pharmacies that have the medications for people with prescriptions.

Visit a CVS MinuteClinic: Click on https://www.cvs.com/minuteclinic for appointments.
There are two locations in Alameda County:

1451 Shattuck Ave, Berkeley
3999 Santa Rita Road, Pleasanton

Call the Alameda County Public Health Department's COVID Line 510-268-2101 for more information about where to go for treatment and treatment options.

You can refer yourself for IV treatment (Remdesivir or Bebtelovimab) by completing a form at the following links:
Monoclonal antibodies are proteins that help boost the immune system to fight off viruses and may be used to treat adults and adolescents who are at high-risk of developing severe illness from COVID-19.
A small number of people have tested positive or developed COVID-19 symptoms after finishing their prescribed course of treatment with Paxlovid, usually within 2 to 8 days (known as "COVID-19 rebound"). Some people have also experienced COVID-19 rebound without taking Paxlovid.
If you experience COVID-19 rebound, you should
isolate
again, for a minimum of 5 days. You can end re-isolation after 5 days if you are fever-free for 24 hours without the use of fever-reducing medication and your symptoms are improving. You should also wear a mask for 10 days around other people, as you can spread COVID-19 to others during a rebound infection.
People are reporting their rebound symptoms as mild to moderate. No severe disease or deaths have been reported in persons experiencing COVID-19 rebound. Contact a healthcare provider if your COVID-19 rebound symptoms persist or worsen.
Despite the small possibility of symptoms returning after taking Paxlovid, it is still the preferred treatment for mild to moderate COVID-19 among
persons at high risk
for severe disease. Treatment has been proven to prevent severe disease, hospitalization, death, and may help prevent other long-term effects of COVID-19.
You can report a possible case of COVID-19 rebound after Paxlovid treatment to Pfizer using the following online tool: 
Pfizer Safety Reporting
Learn if you qualify for life-saving treatment!
Age and weight requirements may vary per medication used.
Recently tested positive for COVID-19 and are experiencing mild to moderate symptoms
AND
Are part of a group of people who are at high risk for hospitalization or death (see below)
High-Risk Conditions
Older age (50+)
Obese or overweight
Pregnant
Diabetes, chronic kidney disease, immunosuppressive disease or immunosuppressive treatment
Heart disease, including high blood pressure and congenital heart disease
Chronic lung diseases, like COPD, moderate-to-severe asthma, cystic fibrosis, pulmonary hypertension, interstitial lung disease
Cerebral palsy, certain genetic/metabolic syndromes and severe congenital anomalies; or sickle cell
Tracheostomy, gastrostomy, or positive pressure ventilation unrelated to COVID-19
Other medical conditions/factors, including race/ethnicity, that may place patients at higher risk for severe illness. Black/African American, Hispanic/Latino/a/Latinx, and other persons of color should speak with their medical provider
See the CDC website: People with Certain Medical Conditions | CDC
Do you have a weakened immune system?
If you do not have COVID-19 and have not been exposed to COVID-19, you may be eligible to get Evusheld to help prevent infection. You may also be eligible if you cannot be vaccinated.
Talk with a healthcare provider to find out if you are eligible for Evusheld.