Face Covering Orders
Revised June 5, 2020 and valid until replaced, amended, or rescinded, below are specific updated Health officer guidelines for face coverings in Alameda County.


Summary
Cloth face coverings are a simple barrier to help prevent respiratory droplets from traveling into the air and onto other people when the person wearing the cloth face covering coughs, sneezes, talks, or raises their voice.

This order requires wearing face coverings when people are outside their homes. Widespread use of face coverings is a critical part of reducing the spread of COVID-19.
In alignment with the State Order, everyone over the age of 2 should wear a face covering when
at an outdoor dining establishment except when eating or drinking at a dining table
outside their home and within 30 feet of anyone else other than members of their Social Bubble
in the workplace except when in a private space or area not regularly used by others
preparing food or other items for sale or distribution to people outside their household
Face coverings may be removed when:
Eating or drinking alone or with members of one's Social Bubble
Alone or with members of one's household in an outdoor area such as a park or patio, while maintaining six feet of distance from others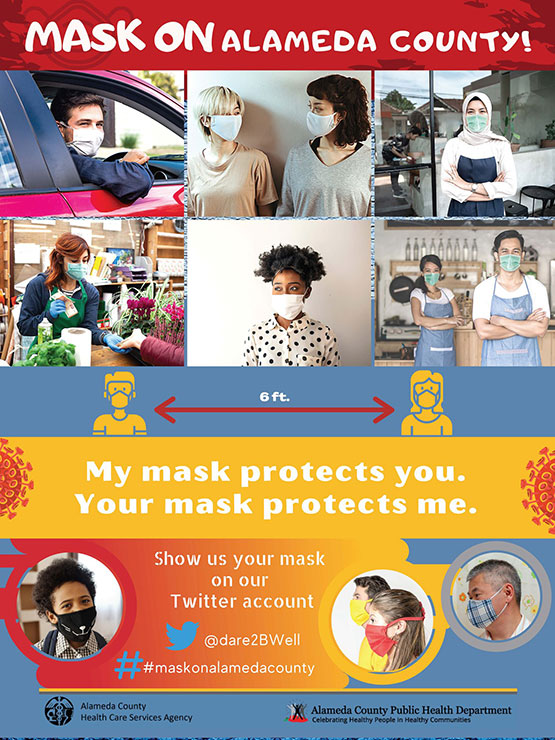 Alameda County is spreading the word to our communities that wearing a mask protects you and your loved ones from COVID-19.